Do you fancy yourself a LinkedIn expert? Would you like to become one sometime in the near future? If so, you need to master LinkedIn Ads reporting.
No marketer, no matter what channel they specialize in, can truly reach the apex of their potential without reporting skills. They need to be able to understand data, mine it for insights, report on it and make strategic decisions off the back of it.
In this helpful guide, we run through the ABCs (and Ds, Es and Fs) of reporting. Wrap your head around these and take a shortcut to becoming a LinkedIn Ads reporting king (or queen💅). 
We cover: what you'll report on (metrics), how you'll report on them (LinkedIn platform + additional tools) and how you'll use them to get the most out of your efforts.
Get ready to be shrouded in reporting wisdom!
LinkedIn Ads Metrics
Before we cover anything else, it's crucial that you understand what you're reporting on: your LinkedIn ads metrics.
After all, if you don't know your metrics, how will you measure success?
Your metrics should be the bones of your reporting expertise. So, how do you decide which ones you'll use for each campaign?
There's a whole bunch of key performance metrics we'd recommend tracking and reporting on across the platform. Your choices will depend greatly on your goals, campaign objective, target audience, ad spend etc.
While there's no blanket rule here, generally you'll want to isolate 1-2 main performance metrics to judge your performance against. Then, you'll probably want to select a couple more secondary ones.
We've broken out ones that we feel are the most important, broken down by campaign objective. You can refer back to them if you ever get lost in the metric decision-making process (it can be difficult!).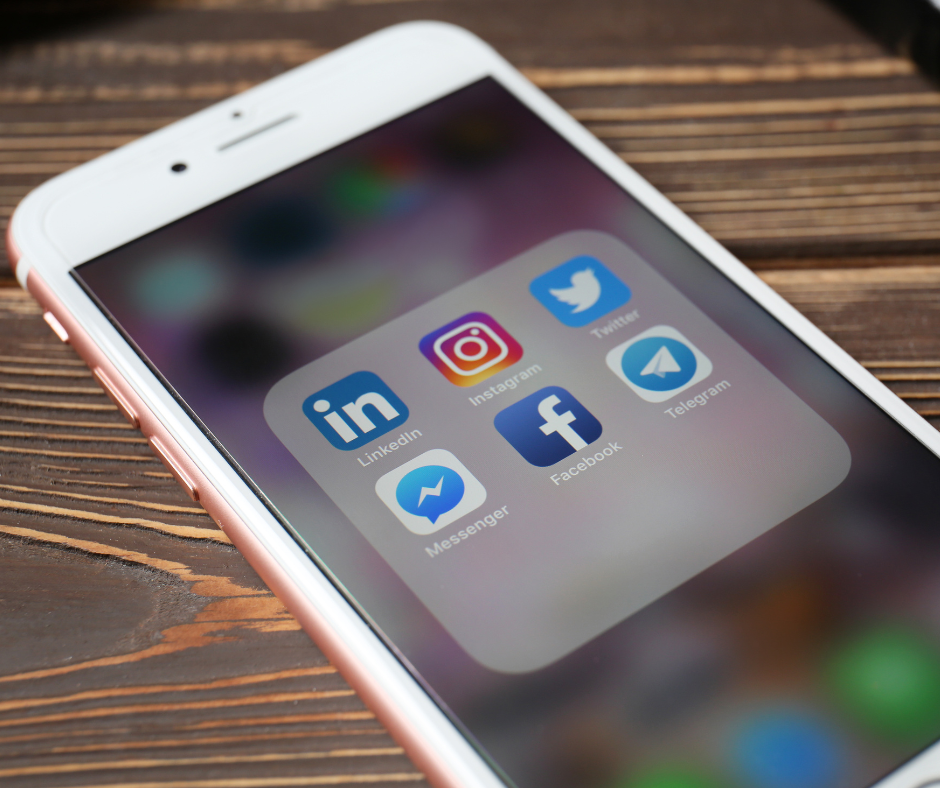 Metrics by Campaign Objective
Lead Generation Ads – Leads, Cost per Lead (CPL), Lead Form Completion Rate, Lead Form Open Rate
Conversion Ads – Conversions, Cost per Conversion, Conversion Rate (CVR), Click through Rate (CTR)
Document Ads – Clicks, Click through Rate (CTR), Engagement Rate, Completion Rate, Displays
Text Ads – Engagement Rate, Click Through Rate (CTR)
Video Ads – Video Views, Completion Rate, View Rate and eCPV (estimated cost per view)
Website visits – Website Visits, Reach, Clicks and Click through Rate (CTR), Engagement Rate, Impressions
Sponsored messaging – Sends, Opens, Clicks, Clicks to Open Rate, Cost per Send
Event Ads – Number of Event Responses, Cost per Event Response, Reach and Spend
Want a little more info on the metrics side? We're not surprised, there's a lot to digest. We cover each of these metrics in more detail in our LinkedIn ads metrics article.
LinkedIn Performance Reporting

When it comes to campaign performance reporting, having a firm grasp on all the relevant metrics is important. But to become a pro, you need more than that.
Knowing your metrics is like knowing your starting points, without being able to trace them to their end point.
You need to start accessing, interpreting and displaying the fluctuations, and then be able to draw strategic insights. This is the most critical part.
We find LinkedIn's own ads reporting tool is very helpful for this purpose. Like other ad platforms you can customise your dashboard so it's easy to see the specific metrics that you care about in one place and compare them to one another.
You can also compare your current results to different date ranges using the time period jumping tool, which makes it really easy to spot patterns in performance and optimise accordingly.
This is most easy in the Performance Chart section of the LinkedIn dashboard which has visual graphs to represent your data and date ranges. To find it, simply log into LinkedIn, go to "Performance Chart" and get reporting.
LinkedIn Performance Reporting Tools
Beyond the Linkedin Ads reporting dashboard within the platform, there are a number of other tools that can be utilised to for LinkedIn Ads reporting.
These can be super helpful if you require more nuance around specific metrics, want to consolidate all your channel data in one platform or find the LinkedIn platform difficult to navigate.
We've collated some of what we feel are the most robust options below:
Adstage enables your to create custom LinkedIn Ads reports, in the format you require (tables, graphs, images or text), to share with your executives and clients. The easy-to-intepret presentation makes it easy to display performance metrics and prove ROI. Plus – there's bonus features like ads scheduling, and optimisation tools that help you with simple campaign tasks like bid and budget adjustments, and pausing underperforming ads.
DashThis provides a single, master dashboard that collates all your LinkedIn campaign data – allowing you to easily report on performance. Reports are created automatically at a chosen cadence, the tool enables customisation and also allows for comparison to 34 other ad platforms you might be investing in e.g. Tik Tok, SEO, Google Ads, Facebook ads and more. This simple, intuitive platform will help you save time with detailed, professional reports.
Databox has it's own template-based LinkedIn Ads reporting, that allows you to easily connect your account and start visualising performance within minutes. This platform is a particular stand out for it's clean, modern UI and the ability to view, annotate and act very easily on mobile.
Reporting Ninja is another LinkedIn Ads reporting tool, that allows you to create intuitive, powerful reports quickly. With easy to use filters and the option to calculate metrics (add a cost margin or markup), Reporting Ninja is a supremely helpful LinkedIn Ads reporting tool.
LinkedIn Demographic Reporting

While performance based metrics are most marketers go-to when it comes to reporting and optimising, your demographic data is just as important.
Particularly when it comes to an audience-focused platform like LinkedIn Ads. Luckily, there's a super helpful dashboard within the LinkedIn platform that makes this easy.
To access it simply log into your account, head to the "Demographics" button in the top right hand corner and then you'll see a collation of all your demographic data.
In it you'll be able to see everything from specific job titles, to company sizes and the types of companies clicking and converting on your ads. This data is super helpful in helping you refine and optimise your audience set up, understand which pieces of content are resonating with your audience & more.
Like the Performance dashboard within LinkedIn you can compare different time periods and customise your metrics.
In our LinkedIn Optimisation blog, we talk about what you should be looking for and acting on when it comes to your demographic data:
"Put on your investigative goggles and ask yourself: is one demographic group generating a disproportionate amount of impressions? Are there irrelevant job titles e.g. students who are seeing your ads? Are your key demographic clicking on your ads but not converting? Is there one country that has a higher cost per lead than the other or isn't spending at the same rate?"
LinkedIn Demographic Reporting Tools
Much like LinkedIn Ads performance reporting, there are a number of audience demographics reporting tools that can help accelerate your report generation time and improve the quality of the insights you gauge.
To bring together demographic data across all your campaign groups, ad formats and LinkedIn Ads campaigns, these tools are our top picks:
Agency Analytics provides robust cross-channel performance reports that INCLUDE LinkedIn demographic data and audience insights. A lot of reporting tools are metrics focused, so it's great to have a platform that does this but also throws demographic insights into the mix. Though their clean UI, you can analyse industry, job position, seniority, company size and location on your target audience.
Report Garden also allows you to combine demographic dimensions with performance metrics to provide a holistic, nuanced view of your LinkedIn ad campaigns. This enables you to see how your ads perform across different demographic groups and get the data you need in a compelling, visual and easy-to-digest format.
Put your reporting hat on!
It's time to get out there and do your LinkedIn Ads reporting – better. We've shared with you our top tips, tools and platforms to help you along your quest, but it's ultimately up to you to translate this information into the best reporting decisions for your account.
Only you can decide the number of times in a certain period you'll report, what you'll report on, what you'll use to report and how you'll use it. Our main piece of wisdom is – reporting is crucial, you need to give it the time and love it deserves.
Want another helpful player added into your reporting tech stack? Campainless can help you extract key actions from your reporting to improve your account performance and ROI.